3 Marriage Myths Debunked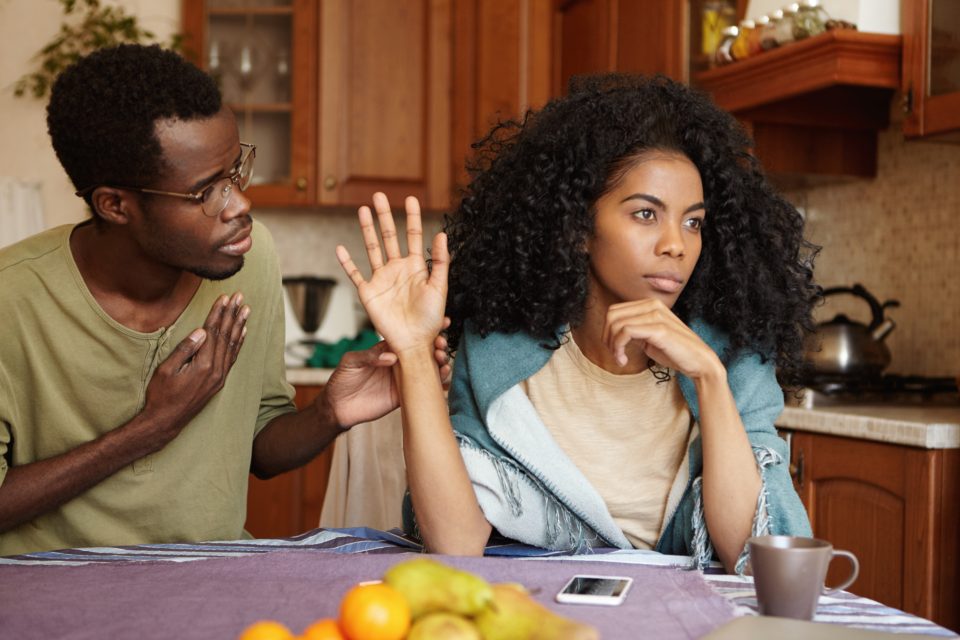 marriage myths
Hi ladies! Last week we talked a little of how building a future with your spouse even in your wedding plans goes a long way. Before some have gotten married, there are expectations that aren't a reality. Let's discuss how even after marriage, life doesn't get perfect.

1. Love is enough to have a successful marriage.
I often meet couples preparing for marriage, and I ask them how do they know that they are right for each other. Blushing, with the googly eyed smile, 99% percent of the time, the answers are the same "I love him….I love her"…and my response is "That's great, and what else?  You see, "love only" doesn't sustain a marriage, especially the romantic type of love. Don't believe me? Well think about this: think about the people that you know who are divorced. Didn't they love each other? I've personally never met a divorced couple, who can't agree that they did love each other, and most likely, still do, even after the divorce. Love is wonderful, but it can't be the "glue" of the marriage.
When couples have likeness of VISION, a cohesiveness between them is formed.
2. It's your spouse's job to make you happy.
I think my husband is amazing. He is very attentive to my needs and desires, but even still it's not his job to make me happy. In fact it's no one's job to make me happy, but myself. I am the only one in control of my happiness. A spouse can certainly ADD to your happiness, but the sole responsibility of making you happy is too much for anyone to bear.
3. Marriage cures loneliness.
If you don't enjoy being by yourself, then why would anyone else enjoy being with you? If you're single, then know that just because you're alone, doesn't mean that you have to be lonely. Enjoy dating yourself. Take yourself out to dinner. It's true…marriage is NOT a cure for loneliness. If you're single, then know that just because you're alone, doesn't mean that you have to be lonely.
I pray that these 3 tips helped you see marriage from a different perspective. It's true that you can definitely have an amazing marriage.
---
Join me Friday morning, July 21st in Jacksonville, Florida for "The Lady Extraordinaire" – an intimate half-day training with me ending with a 4-course business lunch in a prestigious, upscale setting. For a bonus, I'm even throwing in some business etiquette tips while we dine. For those of you who've already registered, look for more information in your inbox soon. You are going to love it.
We have only a few slots left! Click this link to register today, because once these last few slots are gone, that's it! I'm soooo excited to see you and pour into you!
Also, thank you for your support and feedback on The Necessary Lady's Mastermind Course. I look forward to hearing about your family being in the proper place for your destiny. For the ladies who feel they can't do all that God has called them to, this course will help you in your now. Still don't think you can balance multiple roles AND do what God has called you to do? I'm here to tell you- YOU CAN.  Click here for more information.