What Five Guys Taught Me About Business!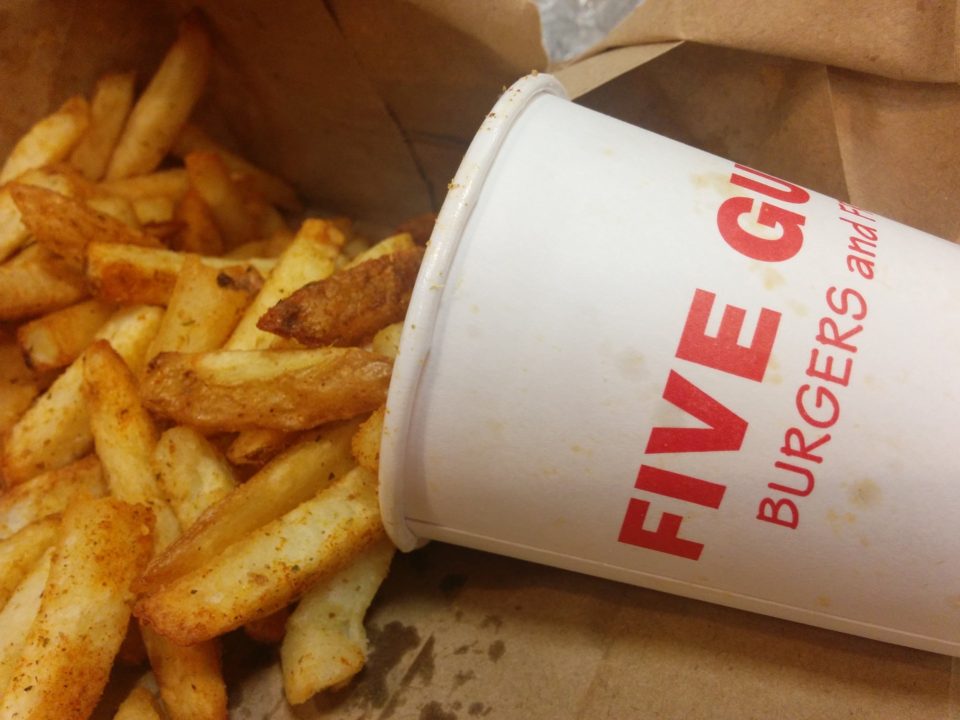 Five Guys
Hi ladies! I believe that this is the time where MANY kingdom businesses will emerge! Business is my heart and passion. I want to share with you two important keys concerning business that I simply observed from grabbing a simple burger and fries at Five Guys.
---
1. Quality over Quantity
I visited Five Guys in Jacksonville for the first time last year. I noticed a sign on the window that says the following: "Five Guys does two things exceptionally well: burgers and fries." It didn't say "Five Guys has everything that you could possibly want to eat." That business is booming because they pinpointed their level of their expertise. No, they don't have 100 things on their menu, but what they do have, has made them extremely successful. I'm convinced that you don't need 10 different businesses and don't need to be the "jack/jill" of all trades. If we can simply focus on MASTERY and excellence, the level of success would be unmatched!
Quality over Quantity!
Deliver a great service.  Really, entrepreneurship is simply the ability to solve a problem for a profit, and the thing is, you don't have to solve multiple problems! In my business Etiquette Power, my focus is on "polishing the professional." I offer services that cater to individuals, schools, businesses, and professionals who would like to enhance their professional, leadership, and communication skills. That is my level of expertise! I stay in my lane, and it has helped me connect with many individuals and businesses who have been looking for my services! Solve a problem! Focus on great quality!
---
2. Don't just it, but do it well!
Five Guys packages its food in a paper bag…..Nothing fancy, nothing over the top, but I've never experienced a bad meal there. They do things well!
As you go about your business, know this: "You don't have to be extravagant, but you NEED to be excellent!" Do the business, but do it well! Let's visit one of my favorite scriptures concerning the story of Daniel in the Bible. (Daniel 6:3) "Daniel was preferred over the presidents and princes, because an excellent spirit was in him; and the king thought to set him over the whole realm.
"He was preferred!
His spirit of excellence gave him access to favor! May our prayer today be  Lord, give us an excellent spirit!"
Always remember : "Excellence is a bridge to your future"-Mike Murdock
---
So while you're starting your business, focus on these two keys
Some of you are waiting to get all of your ducks in the row, well then you may be waiting until the next 10 years from now. Grow as you go! It's time to step out. Listen Lady, yes I'm talking to you. No more procrastination! No more doubting! God will be with you every step of the way!
What are you waiting on? Get moving!
One last thing, feel free to comment the area that you feel like God is calling you to step out in and I will be praying with you concerning them!
I could talk much more about this subject, but I'll stop here. I will have to do a part two on this subject soon.
Also, I would love to meet you April 21-22, in Atlanta for Bootcamp Atlanta. I will be speaking and can't wait to share what God is doing alongside my husband Jonathan Ferguson.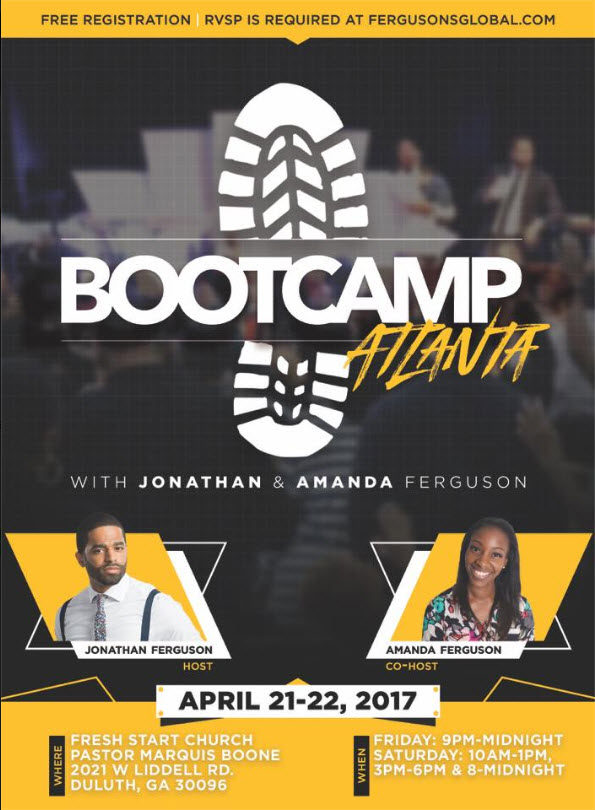 ♥Amanda Ferguson♥ Wife. Mother. Author.