Dear Mom of Small Kids, I See You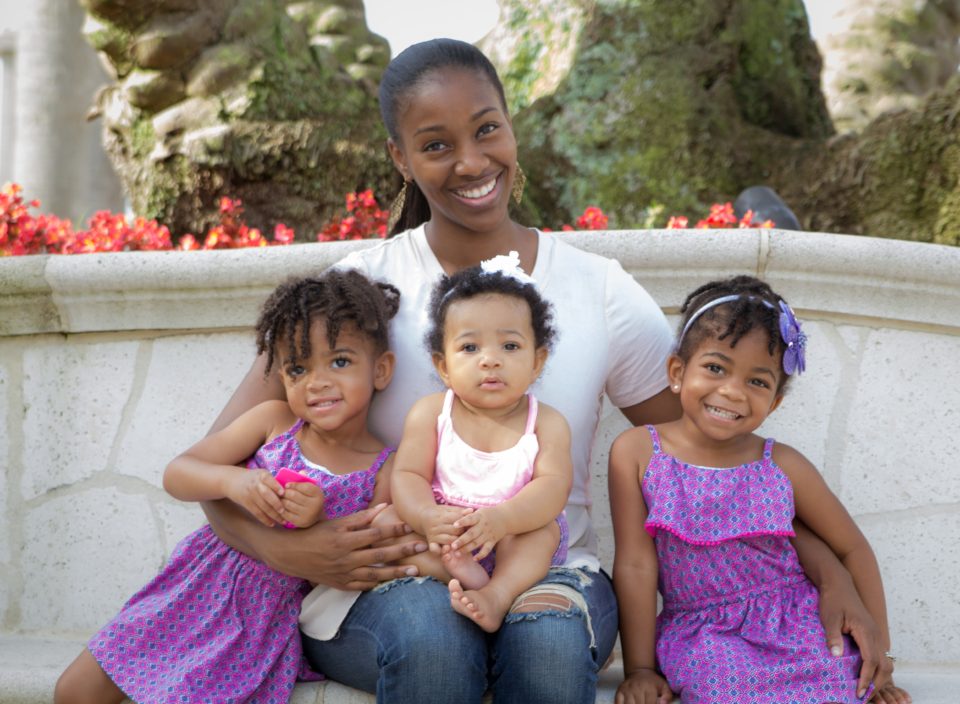 Mom Small Kids
Our eyes lock at the grocery store, as we're both zooming past the aisles so that our toddlers won't see those oreos on aisle 5 that they will undoubtedly demand to be opened right then, as if they will absolutely starve to death in that moment without them. I see you.
At restaurants, I feel your anxiety and hunger pains when your full plate of food has not been TOUCHED trying to nurse a baby while getting the bigger kids settled….just praying that all goes well so that you can eat before your food goes cold or before any child decides to break free from their high chair or booster seat. …. I see your nervous smile as you can just FEEL the stares and the glares from people as your child has a meltdown wondering why on EARTH you would be peas on their plate…. And so people stare. And won't they stare? Oh, Mama, I see you.
And then you're invited somewhere. BUT you notice that the invitation time is for 12 noon and you know it's naptime, so you have to politely decline. You're brave, but not THAT brave to skip these naps because without them how would you clean, do those stacks and stacks of laundry…wait, who am I kidding.. how would you SHOWER? And that's the ONLY guaranteed time that you can be all alone by yourself…unless your littles are like mine and will wait at the door until you're done:) Trust me, mama, I see you.
I see you late at night when the kids are all in bed, when you've beat yourself wondering if you did the right thing, said the right thing, disciplined the right way, hugged enough, loved enough…… yes, I see you.
I see you beating yourself up looking at your body in disbelief because it didn't snap back by week 6 like the other lady you saw on instagram, and you're trying to figure out how to get used to this "new" body. You're wondering if you should try the "tea", or the "wrap", and you decide neither and just go for ice cream. Ahhhh ice cream! I see you.
But most of all, you wonder if you're invisible. Not you, physically, but you wonder if your needs and wants are invisible. Because somehow you've convinced yourself that moms don't need a break…Ever. But deep down you're crying out for just a moment to drink a HOT (not lukewarm) cup of coffee and just be…womanly.
Well mama, I want you to know that you're not invisible. Let me repeat, you are NOT invisible. You have a whole village of women who understands you.
Some of us are working moms, stay at home moms, married moms, single moms, but one thing we have in common is, we are MOMS. And that every once in a while, we want to hang up our superwoman cape and take a day OFF…or at least one hour. When our spouses and even some of our friends don't understand, we have each other.
So, I challenge you to reach out to a fellow mom of small kids today. No one knows her better than you. She needs your love, your strength, your affirmation, AND your amazingly hilarious stories . She also needs your hand clap because more than likely, she has forgotten to pat her own self on the back. And just in case you don't have that support around you at this very moment, let me be the one to tell you today; Dear mom of small kids, I see you, you are AWESOME, and you're doing great.
If you enjoyed this blog, click HERE to read my "go to" scriptures that encourage me the most as I try to be the best mom that I can be. 🙂
---
 Join me Friday morning, July 21st in Jacksonville, Florida for "The Lady Extraordinaire" – an intimate half-day training with me ending with a 4-course business lunch in a prestigious, upscale setting. For a bonus, I'm even throwing in some business etiquette tips while we dine.
We have only 2 slots left! Click this link to register today, because once these last few slots are gone, that's it! I'm soooo excited to see you and pour into you!
Also, thank you for your support and feedback on The Necessary Lady's Mastermind Course. I look forward to hearing about your family being in the proper place for your destiny. For the ladies who feel they can't do all that God has called them to, this course will help you in your now. Still don't think you can balance multiple roles AND do what God has called you to do? I'm here to tell you- YOU CAN.  Click here for more information.